Message from our President: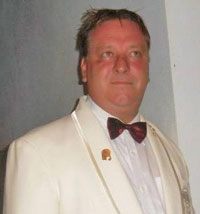 Message from President Holger Block

I am honored to be serving as president of Lion's Club of Phuket Andaman Sea and standing strong in our 25th Year.
My year as president is like any other as Lions continue to serve with tremendous enthusiasm and impact. Yet I hope to make a difference in how we serve.
That's something that has been inherent in Lions' service since Melvin Jones first gathered Lions together. By focusing on the theme and keeping it in the forefront we can be sure to maintain and even improve our commitment to service.
Besides our monthly activities we have been active and proud with our main activity, which is Phuket Sunshine Village. We humbly owe many thanks to its directors and staff, who have been working tirelessly in running the village.
Yours in Lionism
Lion Holger Block